RELIABLE, LOCAL COURIER SERVICES
At US Cargo, we pride ourselves on our commitment to develop transportation
services and logistical systems to meet the needs of you, our customer.
CONTACT US
Package Delivery … Today, Tonight, Tomorrow
Since 1972, US Cargo has been committed to providing our customers with reliable, convenient commercial and residential delivery services. We help customers identify, design, and deliver flexible transportation logistics solutions encompassing parcel, lightweight LTL, pool distribution, dedicated, courier, and final mile delivery. Our personalized delivery services and solutions create sustainable, long-term value for our customers, business partners, and employees. US Cargo is one of the top preferred regional ground and specialty transportation services partner that shippers think of first.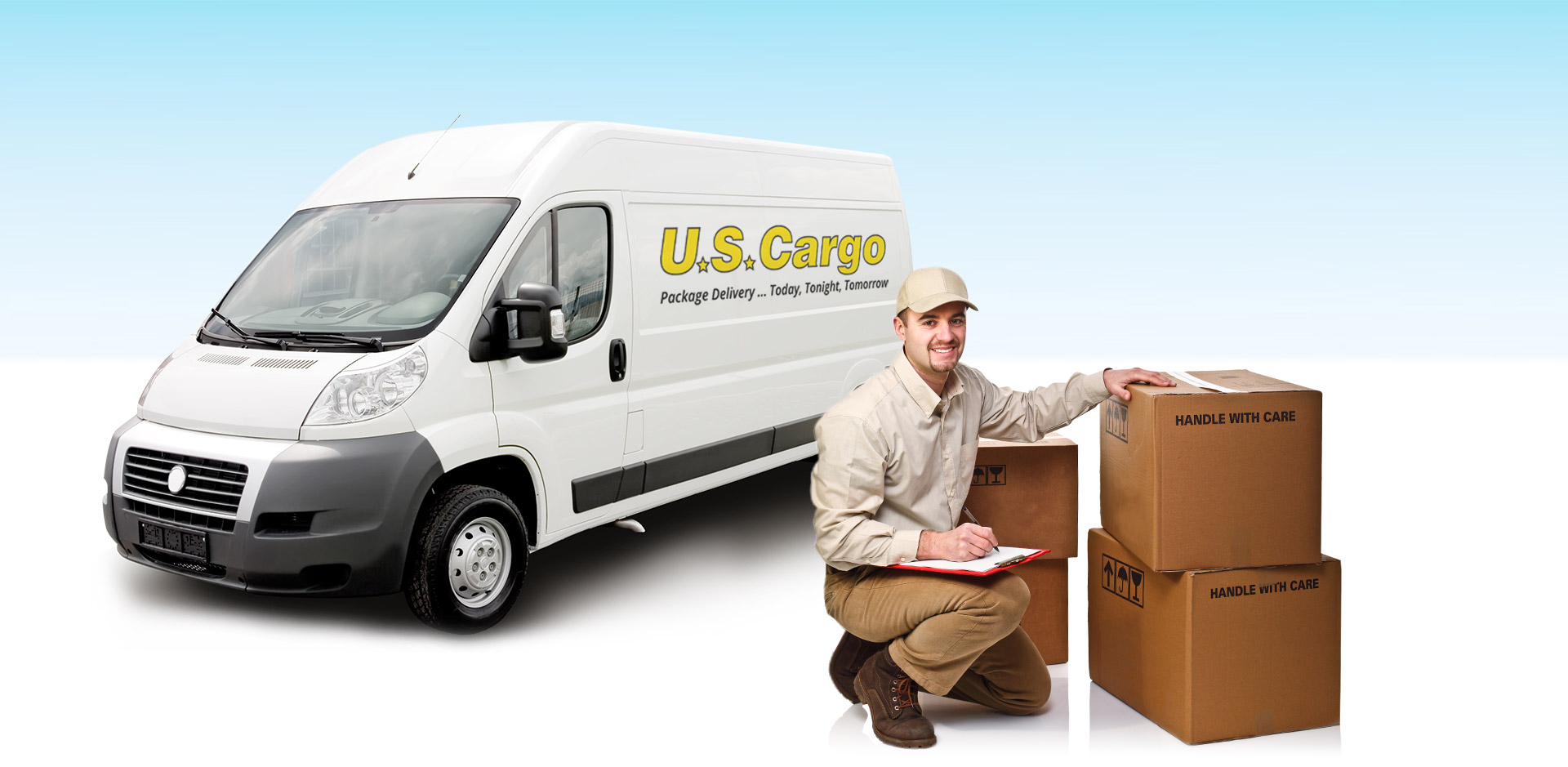 Justin, Medical Equipment
"We are very happy dealing with US Cargo because we always have a consistent point of contact which makes for effective daily communication. US Cargo has the great ability to solve issues if and when they appear with a willingness to go above and beyond."
Ken, Hospitality
"We have been doing business with US Cargo for over one year and their deliveries are very well suited to our industry. They are usually made in a box truck or van to a location inside the hotel by professionally uniformed drivers."
Chuck, Logistics
"I would consider US Cargo a core carrier of ours in the Mid-Atlantic region and based on their penchant for always putting the customer first and "can do" attitude, we have continually tried to find ways to grow our partnership with them."